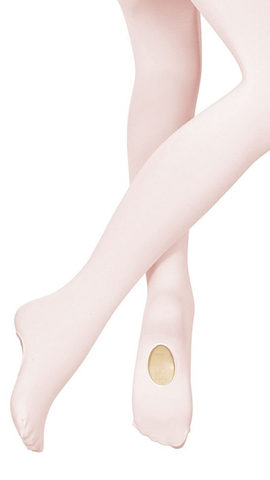 Silky Essentials Convertible Pink Children 2 or 4 Pack
Available in 2 Pack (£3.99) or 4 Pack (£6.99) with FREE UK Delivery
Very useful when you have to go to one class that requires bare feet and for the next one you need tights. You can roll the tights up and wear them footless, or have the tights just covering the heel.
The features of the product include luxurious spandex based yarns, non elastic waistbands, hand sewn flat seams, no show diamond gusset and no uncomfortable labels.
Size Guide
Size          Height
3-5            104cm/3'4"
5-7            116cm/3'8"
7-9            128cm/4'2"
9-11          140cm/4'7"
11-13        152cm/5'0"
---
We Also Recommend